In this issue for Q2:
ICE news:
Lettuce and servers - industrial symbiosis through waste heat from the data center
RISE winner in the infrastructure category of Vinnova's innovation competition Vinter
Projects
Smart integration of electricity grid, micro grids and Data center
BLIXT solid state circuit breakers for self-monitoring of data centers
Milestone reached in the ANIARA project
An OCP based refurbished half-rack edge node
Can we grow tropical fruit using waste heat?
Event
Sustainable data processing – How to make your data operations green, EU DataWeek
Presentations and events
Sustainability was our theme at Data Centre World Frankfurt
Jon Summers presented E2P2 at Data Centre Transformation 2022 conference.
The importance of ongoing research in the data centre sector
Data center changemakers at Data Center Forum Helsinki
Follow us:
RISE has presented the work with industrial symbiosis in Boden in an appendix to the magazine Dagens Industri. Industrial symbiosis means that two different industries achieve economic and environmental benefits by organizing themselves around the exchange of resources, such as material flows or energy. RISE Research Institutes of Sweden has in partnership with others begun an interesting development of this in Boden.

Read more
With the pilot initiative Vinter, Vinnova wants to contribute to creating the conditions for securely sharing and using sensitive data and thus making it available for innovation. The focus is on health data with the aim of creating digital solutions and services for the benefit of people with diabetes, their relatives and healthcare staff. RISE team received the first prize in the infrastructure category for their solution encrypted health data for AI.
Read more
With machine learning and Artificial Intelligence, it is possible to reduce the operation cost of a data center microgrid and with a variable electricity pricing the use of renewable electricity could be encouraged.
Read more
Blixt, the company behind BLIXT Zero, just released information about our collaboration in the EUH4D project. We will support them and create data and do data analysis based on their circuit breakers. The project objective is to pilot BLIXT Zero for predictive maintenance in data centers and quantify cost and energy savings through optimized operations.
Read more
The AINET-Aniara project MidTerm Review (MTR) was conducted in Berlin April 27th. ICE Datacenter and our partners in work package 5, working on power and infrastructure of EDGE Datacenters, presented our two-rack EDGE Datacenter demonstrator.
Read more
This OCP edge node project set out to maximize the environmental responsibility and at the same time serve the needs for an enterprise 5G SA edge node deployment. The project should enable a maximum number of edge application users with a small footprint for the edge node with an easy to use requirement from the enterprise. The price point should also meet a low target cost for the complete node.

Read more
Exotic fruits and vegetables are groing in Boden, just south of the arctic circle, using waste heat and latest AI technology. RISE and partners have received to do measurements and data collection in the industrial symbiosis set-up.
Read more about the project and see video
RISE organized an online session at the EU DataWeek 2022 in June. It is a EUH4D Online workshop - in the track Data and AI contributing to the European Green Deal.

The growth of data processing due to the digital transformation of society results in a growing use of energy and load on the environment. The session addressed how to improve energy efficiency for software, IT-servers, cooling, heat re-use.

Read more


Tor Björn Minde, Mattias Vesterlund and Balazs Barna represented RISE at Data Centre World in Frankfurt.

Tor Björn participated in the panel "European Cloud Pact" led by Max Schulze to discuss the ambitious goals and Mattias had a presentation of "Data Center excess heat as a driver for urban and industrial symbiosis".

Read more
Jon is always co-moderating the event being part of it since the start. He did a welcome address and pointed at current important equations in the industry. Later Jon had a presentation slot where he presented our E2P2 EU-project together with our partners Vertiv, Equinix, SolidPower, SNAM, Tech4Fuels and InfraPrime.

Read more

Jon Summers was also invited by the Intelligent Data Centres/ DCA Global to give an expert insight in their Intelligent briefings series. The video was recorded at Data Centre World Lodon with Jon having one of his flowery shirts on.

See video



Jon Summers and Stani Borisova at RISE were invited to be experts and on the panels of the Live talk show with journalist & entrepreneur Yrja Oftedahl at Data Center Forum in Helsinki. Read more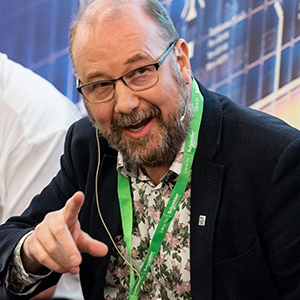 Live talk 1 topic: The Big Debate: Data & Energy.
Live talk 2 topic: The Business Case: A Circular Data Center Economy. Yrja was accompanied by an industry expert from RISE, Research Institute Sweden Stanislava Borisová - Sustainability Researcher Data Centers for this topic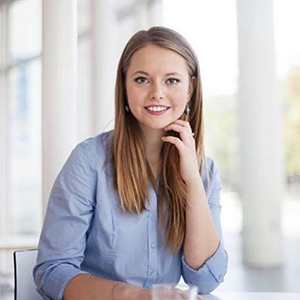 Live talk 2 topic: The Business Case: A Circular Data Center Economy.
Yrja was accompanied by an industry expert from RISE, Research Institute Sweden Stanislava Borisová - Sustainability Researcher Data Centers for this topic

Did you get this newsletter forwarded by a friend? Subscribe to get your own copy, 4 times a year.
Register