In this issue:
In this first newsletter of 2022 we look back at the highlights of Q4 2021. It was an exciting and eventful year for ICE Datacenter and we continue into 2022 by expanding our team to be able to meet up the demand for ICE services and research.

ICE news:
Consortium leading development of fuel cell-powered data centers with low climate footprint.
AI edge platform for rapid prototyping.
ICE helps the start-up Containing Greens grow.
CGI interviews Tor Björn Minde on sustainable data centers of the furture.
Jon Summers and Tor Björn Minde awarded with the IM100 Award.
ICE data center is recruiting to double.
German Datacenter Insider: Swedish research relies on edge as engine for innovation
Presentations
ICE at EBVDF week – sponsored keynote and session.
Edge. What is the big deal?
Data centres: Can the cloud be climate neutral?
WEDISTRICT: Powering urban edge data centers on biogas with direct heat recovery.
Projects
EUH4D 2nd OPEN CALL for experiments has been launched!
AI turns satellite data into tools for global sustainability goals.
Follow us:
RISE is part of a consortium of seven organizations now selected by the European Commission to develop the next generation of fuel cell platform for data center operations. The hope is to be able to reduce carbon dioxide emissions by up to 100 percent.
Read more
Edge computing makes it possible to place computations at the "edge" of the network closer to where the data is generated, thus eliminating the need of faraway datacenters for low latency applications.

RISE and FieldRobotix are currently developing an AI Edge platform together that makes it easier to develop and deploy computer vision applications on edge infrastructures.


Read more
Containing Greens, a start-up in Luleå, won two prizes in the national innovation competition Agtech Challenge. In the pilot plant at ICE data center, hydroponic spices and cabbage are grown on waste heat from the research server rooms.

Today, ICE has four major work areas where testing and development of equipment linked to the operation of data centers was the part from which everything else sprang.

- We can set all the world's climate and also try to take advantage of the waste heat from the data center through, for example, different methods of plant cultivation experiments, says Tor Björn Minde, unit manager for ICE data center, says Tor Björn Minde.

The work has gained some media coverage:
Business North Sweden (Swedish)
SVT Luleå produced 2 short films about our work on heat reuse
Read more
Digititalization has given us lots of new services as well as new ways to socialize, educate ourselves and work. However, digitalisation leads to increased energy consumption in the ICT industry.

In order to achieve successful digitization, it is crucial that data centers, which form the basis of the digital world, are developed in a sustainable way.

- We actually have excellent conditions right now to put the finishing touches on the continued development of more sustainable data centers, says Tor Björn Minde.

Read more
The IM100 Awards recognize and celebrate the 100 individuals who are contributing to the digital infrastructure industry in meaningful and measurable ways.
Read more
ICE in Luleå is now recruiting 10 new employees and plans to double the business, which has grown rapidly over the past five years. This was also reported by Business North Sweden.

Tor Björn Minde expects to have doubled the number of employees within five years, which means about 60 employees.

- I see a very bright future. There's so much going on up here now. I'm thinking about what we can do for the process industry, together with LTU.
Read more and apply!
The German publication Datacenter Insider made an interview with Tor Björn Minde on how Swedish IT research relies on 5G and 6G edge computing as the driving force for innovation.



(Bild: Ericsson)
Read more
The European Big Data Value Forum (EBDVF) is the flagship event of the European Big Data and Data-Driven AI Research and Innovation community organised by the BDVA and the European Commission. 2021 theme was "Digital Transformation powered by Data and AI".

Ann-Christin Eriksson held a sponsor keynote on the topic "Earth Observation and AI for the benefit of the Society: a national Space Data Lab initiative".

We also organized a session: "Innovation in Edge Computing – case studies". This session had 3 case study talks by Dario Sabella from Intel, Alfonso Carillo from OpenNebula and Emil Svanborg from RISE – and ended with a Q&A session held by Tor Björn Minde.
Read more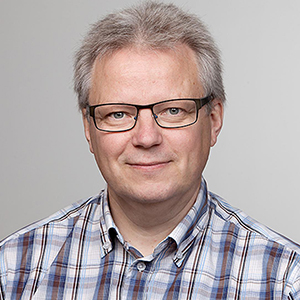 Tor Björn Minde, RISE



Edge. What's the big deal


Tor Björn Minde was invited to Data Center Forum in Helsinki 2021. He presented the work RISE is doing on network edge in 5G.
Read more



Can the cloud be climate neutral?


During EU Sustainable Energy Week Tor Björn Minde took part in a policy session discussed this topic.
Read more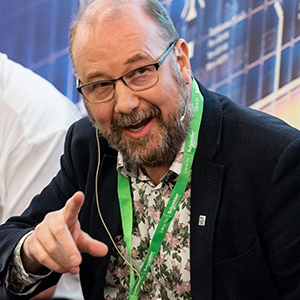 Jon Summers, RISE
Jon Summers was invited to present at Datacenter Forum Copenhagen. Jon Summers talked through the latest findings from the WEDISTRICT demo-site in Luleå where we use fuel cells to apply an innovative waste heat recovery experiment.


Read more
SMEs, StartUps, and web entrepreneurs are now invited to participate and be supported by Digital Innovation Hubs (DIH). ICE being one of these hubs.

Deadline: By February 1st, 2022

Read more
Around the clock, everything that happens on Earth is followed by satellites. Data collected is used to monitor and control groundwater as well as beach protection and pastures. The National Space Data Lab is now developing new AI methods to automatically transform satellite data into tools for more sustainable development. 
Read more
Did you get this newsletter forwarded by a friend? Subscribe to get your own copy, 4 times a year.
Register