In this issue for Q3:
ICE news:
Space data, test bed for 5G edge and IT infrastructures for edge in DI appendix Future research June 2022
Projects
Green, clean and economical data centres throughout Europe
Solid Oxide Fuel Cells (SOFC) as Micro-Combined Heat and Power Source
3rd Open Call in the EUHubs4Data project
Events
From air to liquid: adapting existing cooling systems to future developments
Technology Innovations in Edge Infrastructure: from Green Gas to Combined Heat and Compute
Sustainable data processing - How to make data operations green
5G Edge computing in the Swedish innovation ecosystem
Master theses at ICE Datacenter
Design and Construction of Liquid Cooling System for Data Center Servers
Life Cycle Assessment of solid oxide fuel cell systems for data centers
Follow us:
ICE Datacenter had several articles in DI Future research appendix in June. One of the articles covered the Digital Earth Sweden platform, hosted by ICE, that together with AI can provide information and conclusions about everything from climate change to fraudulent construction. Other articels covered testbed for 5G edge and IT Infrastructres for edge.
Read more
Data centres' impact on the environment is a growing concern, especially since they use about 3 % of Europe's electricity. The BodenTypeDC project built a data centre to address the need for more energy efficiency.
Read more
In a master thesis project by David E. Avilés-Rojas from Universitat Rovira i Virgili the energy performance of SOFC as combined heat and power source was analysed. The Master's Thesis was part of the European project WEDISTRICT. The project aims to provide renewable energy source solutions to District Heating systems.
Read more
In this 3rd Call, with a total budget of 1.080K €, EUHubs4Data wants to select and finance 18 innovative experiments carried out by SMEs and entrepreneurs, making full use of the potential of the EUHubs4Data datasets and data driven services catalogue.
Read more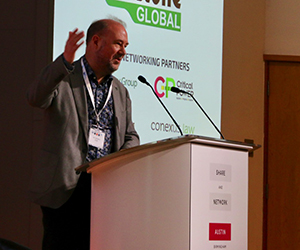 Jon Summers, RISE
Jon Summers participated in a DCD Broadcast panel August 3. This episode will assess what the transition to liquid cooling will look like, and consider when this is likely to happen.

Read more and see stream



Jon Summers also gave a talk at Datacloud Nordics 21-22 September. Solutions for edge infrastructure that are quiet and that facilitates integration into urban areas has led to the design, construction, and operation of a proof-of-concept by the team at RISE that includes on-site power production for a containerised edge data centre.
Read more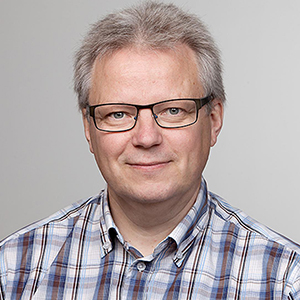 Tor Björn Minde, RISE
During the Dataweek, June 1st, BDVA organised a session on Green data processing. The session was led by Tor Björn Minde, Director at ICE Datacenter, and addressed what and how that can be done to improve energy efficiency for software, IT-servers, cooling, heat re-use.
Read more

At OpenNebulaCon2022 in Berlin Emil Svanberg and Daniel Olsson from RISE presented 5G Edge computing in the Swedish innovation ecosystem. In their presentation they gave an overview of ICE Datacenter edge activities and how we use OpenNebula for edge computing clusters.

Read more
MASTER THESES AT ICE DATACENTER
Christopher Cavallin has during the spring done a master thesis project at RISE about liquid cooling with support from Vertiv. Sub-ambient direct-on-chip liquid cooling is an emerging technology in the data center industry. The risk of an electrically conductive liquid leaking out to the electrical components and damaging the servers has been the major factor in holding back the use of liquid cooling historically. This technology effectively removes that risk.
Read more
A master's thesis in Industrial Ecology has been finished by Sabela Teixeira Taboada at RISE. It was a comparative study between three fuel alternatives: natural gas, biogas, and hydrogen. The aim of this thesis was to evaluate the environmental performance of the solid oxide fuel cell (SOFC) BlueGEN BG-15 manufactured by Solid Power.
Read more
Did you get this newsletter forwarded by a friend? Subscribe to get your own copy, 4 times a year.
Register